RE-DEVELOPMENT
#ModiRojgarDo: Thousands of youth joined campaign demanding Employment from Central Government
#modi_rojgar_do​ 25th Feb 2021 | 11 AM | Rakesh Yadav Sir
#modi_rojgar_do​​ युवाओ के मन की भड़ास | SSC Protest |
#modi_rojgar_do​​ हमारी मांगे
1. 18 Nov cgl mains re-exam
2. 2018 ka final result 6 दिन के अंदर दो
3. Waiting list
4. Age Reckoning
5. full transparency & fair selection
आप से गुजारिश 25 feb को 11 बजे Tweet करो Share this video as much as possible
Seedha Call To TOP CELEBRITIES !!! #farmerprotest
Kangana Ki bachi
Details
#ModiRojgarDo: Thousands of youth joined campaign demanding Employment from Central Government
#ModiRojgarDo: Thousands of youth joined campaign demanding Employment from Central Government
Staff Selection Commission announced CHSL 2019 results have inflicted a massive social media campaign against the Centre government for irregularities in the recruitments. A wing of students on Sunday came out demanding employment and transparency in the recruitments.
By Rohit Sindhu, Updated : Feb 22, 2021 13:43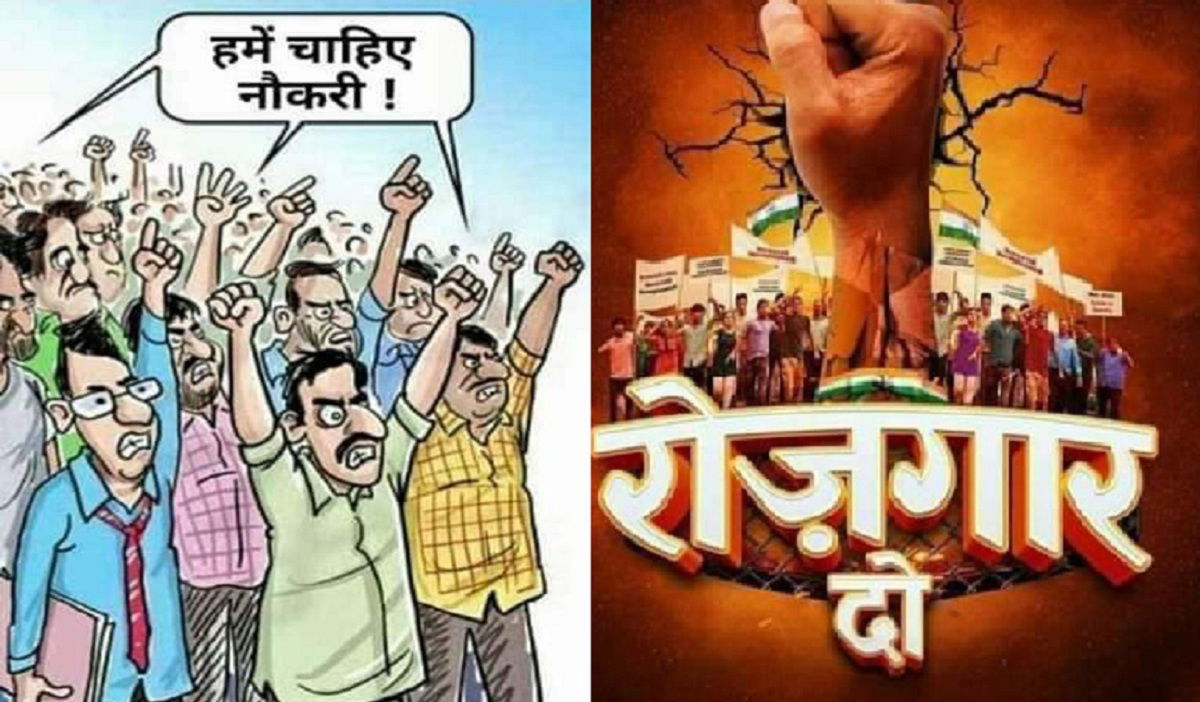 Citing the irregularities in the ongoing recruitments and demanding employment opportunities, thousands of the students on Sunday participated in an online campaign with the hashtag "modi rojgar do" (Give Employment Modi). A massive social media campaign targetting the central government on the issue of unemployment and irregularities started trending on top on the micro-blogging site Twitter.
According to the students, there have been irregularities found in the Staff Selection Commission announced CHSL 2019 results on Friday. A list of Combined Higher Secondary Level Examination 2019 (Tier 2) was prepared by the Staff Selection Commission. According to the campaigners, the Commission prepared list is having irregularities.https://platform.twitter.com/embed/Tweet.html?dnt=false&embedId=twitter-widget-0&frame=false&hideCard=false&hideThread=false&id=1363368146690662407&lang=en&origin=https%3A%2F%2Fwww.seelatest.com%2Fexam-results%2Fmodi-rojgar-do-thousands-of-youth-joined-campaign-demanding-employment&theme=light&widgetsVersion=889aa01%3A1612811843556&width=550px
A Mathematics teacher Abhinav releasing a video demanded the regular and fair conduct of the recruitment exams by the Central agencies and Commissions. Targetting the central government and its policies he called a campaign hashtag Modi Rojgar Do, urges students to make reach his video to the officials.
Latest Updates:
February 22, 2021: On Monday, several leading institutes and Youtubers joined the campaign raising the demands of the students regarding fair conduct and the generation of more employment for the sake of the country's youth.
"The issue of education is not an issue of unemployment?. When will you get different exams done? Will you implement it without even discussing it? If you really want the good of the youth, then talk to those who have said internal issues?", Abhinay tweets through his official handle.
Several campaigners on Sunday came out in his support and joined on social media by raising their demands of fair conduct and Employment opportunities by the Central Commissions, especially in SSC and Railways. Another campaign with #modi_rojgar_do is also called on Thursday, February 25 at 11 AM by the campaigners.
Should read- HSSC Cancelled Gram Sachiv Paper after it leaked in several districts
Abhinav, a Mathematics teacher releasing a video demanded the central government to hold a discussion on the issue of irregularities and employment opportunities for the youth of the country. Tweeting a video on his handle where he is seen demanding several reforms in the policies of the central government.
"Make this video reach Prime Minister Narendra Modi, this is the only solution", Abhinav said in a clip that went viral on social media.